The Best in Proxmox Hosting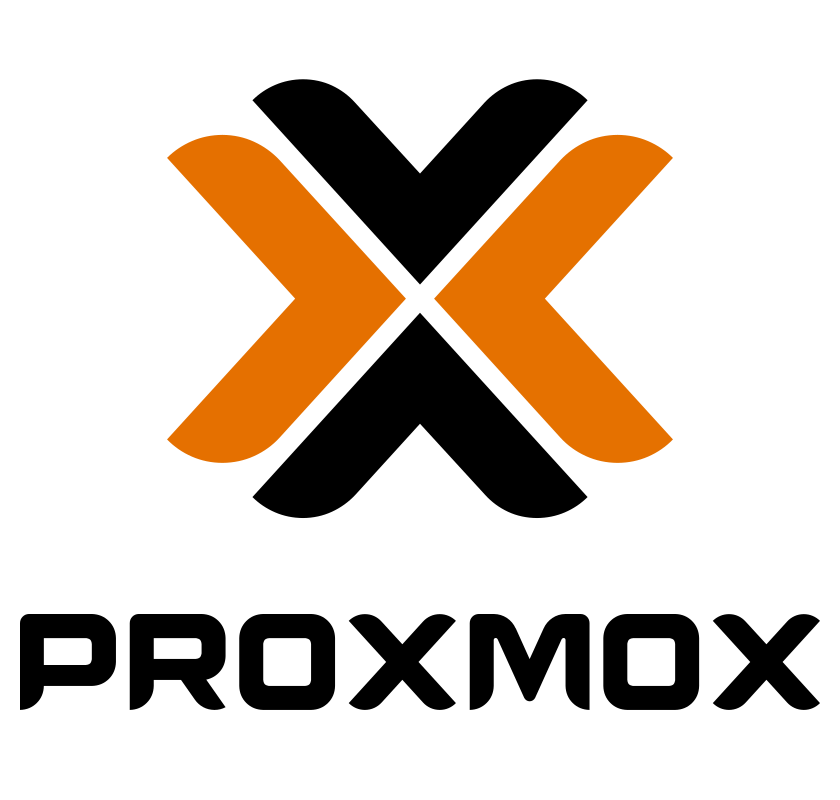 We're not unique in offering Proxmox hosting. Proxmox is not just another operating system we provide and then shrug when you ask us questions about it. Instead, we actively use Proxmox products to run our business so we have first-hand knowledge and experience. So whether you're looking to use Proxmox for work or play, we're a trusted partner. NodeSpace is proud to be able to offer hosting and solutions for all Proxmox products!
Proxmox Virtual Environment uses KVM and LXC container technology to provide a secure, robust environment for all types of workloads. While you can request to have Proxmox VE installed on any of our bare metal servers, these configurations here are specially built with Proxmox VE in mind. We use standard networking in our data centers so there are no virtual MACs to register and keep track of. For those who require more power, we offer a true hyper-converged infrastructure (HCI) cluster – fully managed, too!
On-prem benefits with cloud features
Hosting and running applications in your own data center has a lot of great perks. You know exactly where your data is and how it's being protected, you have full control over how it's accessed, and you can isolate sensitive data from the Internet. With Proxmox hosting, you can get the best of both worlds – infrastructure you have full control over (including your data!) without the significant investment operational expenses. We provide the hardware and free hardware replacement, the bandwidth, electricity, and technical support. You just bring your data. We'll even help you manage it if you want!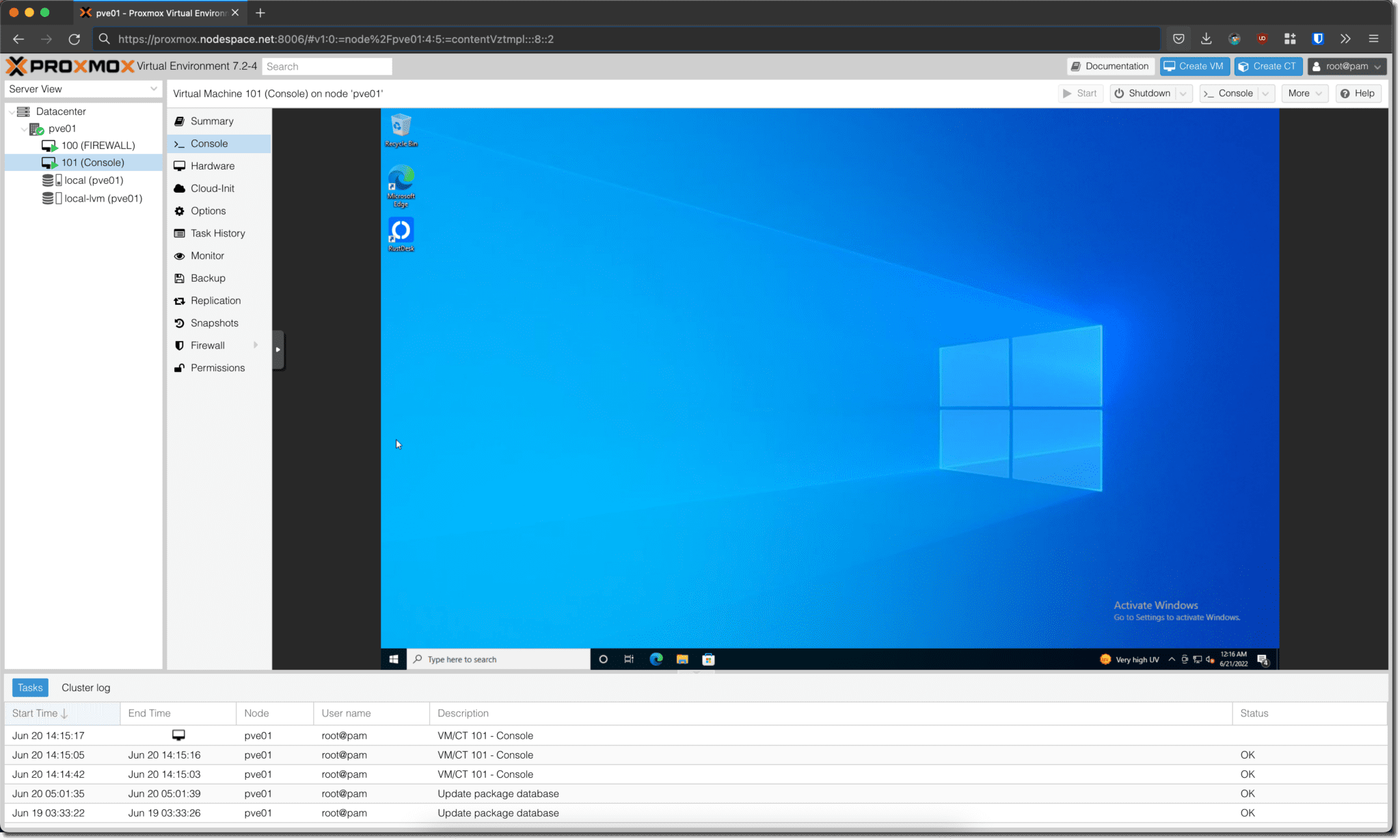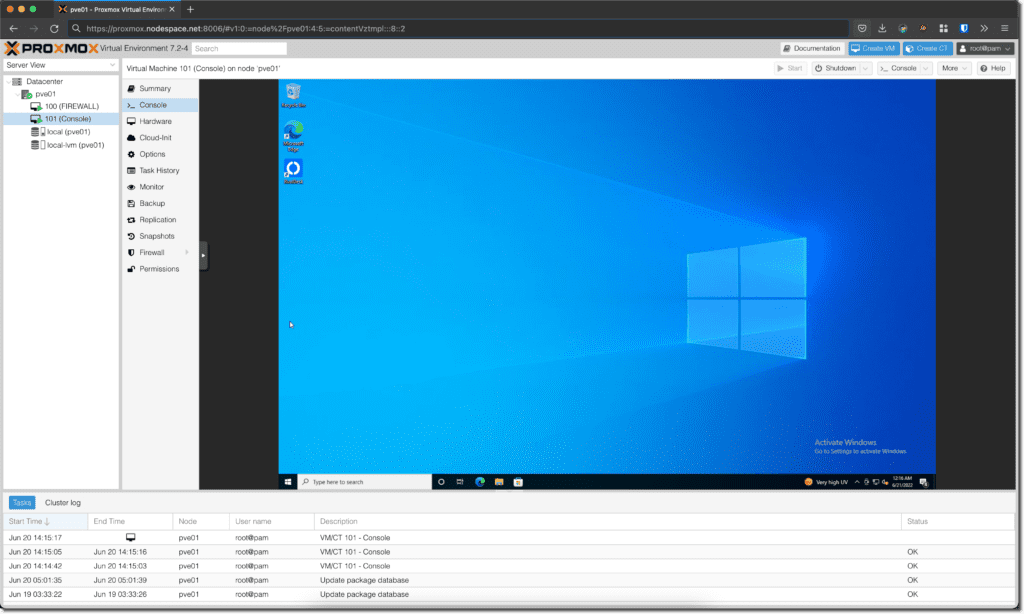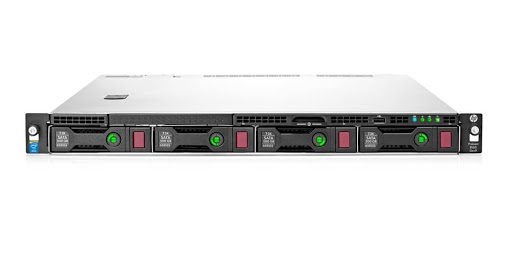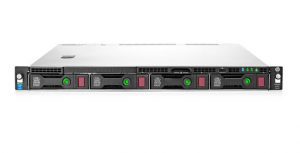 The easiest and most affordable way to get started! Standalone nodes are great for learning, labbing, small business, and other small deployments. Pair with Proxmox Backup Server for data protection.

Hyper-converged Infrastructure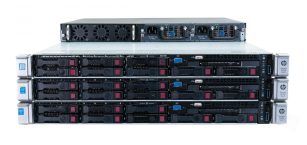 Proxmox VE HCI will give you true redundancy and clustering for maximum uptime. Our Proxmox VE HCI solutions are designed with enterprise in mind.
Server CPU
RAM
Storage
Bandwidth
Price

Entry-Level

Fast Provisioning

Intel Xeon E3-1270v3

4 Cores, 8 Threads, 3.50 GHz Base, 3.90GHz Turbo

32 GB

2x2TB SATA

10TB @ 1 Gbps

1 IPv4

Mid-Level

Fast Provisioning

8-Bay Chassis

Intel Xeon 2xE5-2650v2

8 Cores, 16 Threads, 3.2 GHz Turbo

64 GB

2x2TB SATA

10TB @ 1 Gbps

1 IPv4

Mid-Level

Fast Provisioning

8-Bay Chassis

Intel Xeon 2xE5-2650v2

8 Cores, 16 Threads, 3.2 GHz Turbo

128 GB

2x2TB SATA
2x512GB SSD

10TB @ 1 Gbps

1 IPv4
Backups can be challenging, but Proxmox Backup Server, or PBS, makes them less challenging. Connect your Proxmox VE server and enjoy automatic backups, easy recovery, and backup validation.
Backups made easy

Backing up your data can always be a challenge, but Proxmox Backup Server makes backups less challenging. With direct integration into both Proxmox VE and Proxmox MG, you can protect your data without needing to run dedicated agents on each VM. This means PBS can backup even those non-standard appliances that don't seem to have any backup integration. PBS also has built-in deduplication, backup encryption, and verification.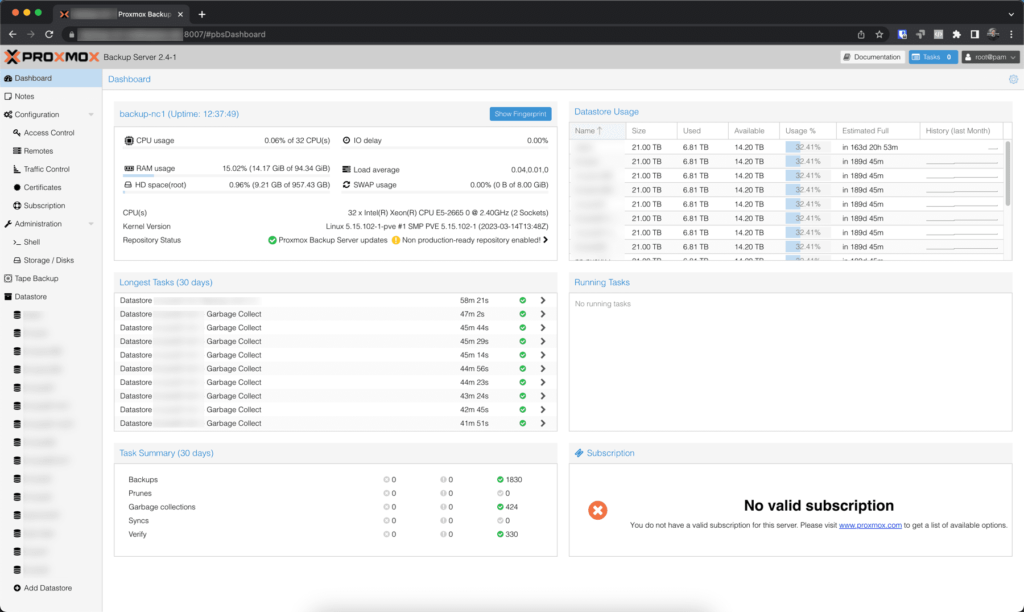 Recommended Hardware
Depending on what you're backing up and how frequently, we recommend a server optimized for storage. We are building out some recommended configurations!
Server CPU
RAM
Storage
Bandwidth
Price

Entry-Level

< 24hr Provisioning

Dual Intel Xeon L5420

16 GB

240 GB OS Drive
3x4 TB HDD

10TB @ 1 Gbps

1 IPv4
Proxmox Mail Gateway is a customizable spam and virus email gateway appliance. It can protect your email users as well as keep any outbreaks from inside your organization from spreading to the Internet – harming your domain and IP reputation.
Stop spam & viruses before they reach mailboxes

Email is one of those critical business tools, yet every time you check your inbox you're being hit with spam and malware. Keep dangerous and unwanted emails out of your inboxes with Proxmox MG. Not only will Proxmox MG keep bad stuff from entering your network, it will also keep your network from sending any potentially dangerous and unwanted email to the Internet – protecting your reputation.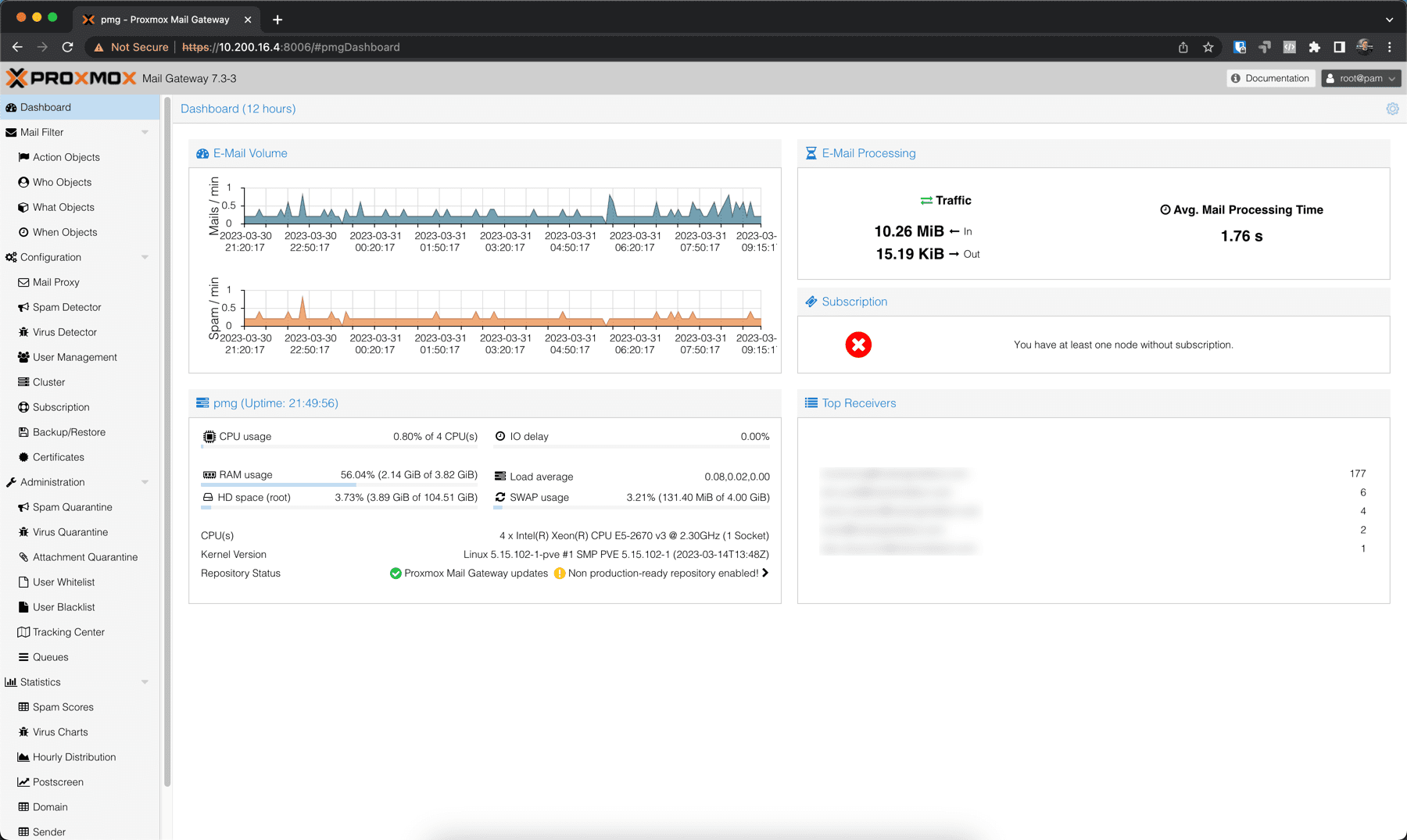 Virtual Appliance
Depending on your mail volume, a virtual appliance will fit your needs. Order a VPS server and request Proxmox Mail Gateway to be installed.
Server CPU
RAM
Storage
Bandwidth
Price

Entry-Level

1 vCPU

Extremely Low-Email Volume

1 GB

30GB

1TB @ 1 Gbps

1 IPv4

Small Business

1 vCPU

Low-Email Volume

2 GB

60GB

2TB @ 1 Gbps

1 IPv4

Mid-Level

2 vCPU

Medium Email Volume

4 GB

80GB

4TB @ 1 Gbps

1 IPv4

SMB-Level

2 vCPU

Elevated Email Volume

8 GB

120GB

8TB @ 1 Gbps

1 IPv4
Physical Appliance
If you're processing a large amount of email, a physical appliance will be beneficial and allow you to process mail quickly. We're still building out recommended configurations, but any of our dedicated servers will work!
Server CPU
RAM
Storage
Bandwidth
Price

Entry-Level

< 24hr Provisioning

Dual Intel Xeon L5420

16 GB

240 GB OS Drive
3x4 TB HDD

10TB @ 1 Gbps

1 IPv4