Manage your business. Not servers.
Move your agency's web hosting to a fully managed hosting solution so you can focus on everything else. We'll even help you save money.
Web designers see immediate ROI and savings by moving their web hosting to NodeSpace. We offer a premium hosting experience and customization so your hosting & support matches what you need.
We help agencies reach full potential with extras and bonuses which can be used to generate additional monthly recurring revenue from your existing clients.
Talk with a Solutions Expert and begin focusing on your business, we'll handle the servers.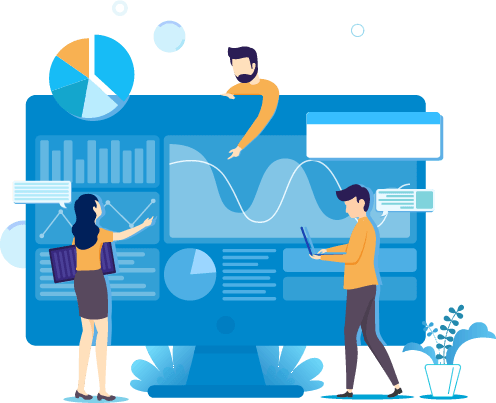 Provide your contact information and how we can help you out. A Solutions Expert will reach out to learn more about your business, setup a call, and how we can help!
Full private label hosting

We offer a complete private label hosting platform so that you look like you're managing your own hosting under your own brand.

Fully Managed by NodeSpace

Never worry about installing updates or rebooting servers again. We handle it all from our end.

Suitable for agencies of all sizes

Whether you just have a small handful of accounts or need several dedicated servers, we can support you!

Single partner for everything

We really make things easy by providing you everything you need - SSL certificates, domain names, servers, control panels, and even our support!

Simple, hassle-free billing

Our billing is simple, easy to understand, and hassle-free. We can put all your services on a single invoice.
If you're looking to just get started right away, start with one of our reseller plans. Coming from another hosting provider? We'll migrate your clients for FREE.
Reseller Starter
For starters and small accounts.
Reseller Entry
Entry-level features.
Reseller Growth
Perfect for growing resellers.
Reseller Pro
The reseller who's a pro at this.
Need More Power? Go Bare Metal!
Our Bare Metal Servers are a great way to host a lot of accounts quickly and easily.
Server CPU
RAM
Storage
Bandwidth
Price

Intel Xeon E3-1220

4 Cores, 4 Threads, 3.10 GHz Base, 3.40GHz Turbo

32GB

2x512GB SSD

10TB @ 1 Gbps

1 IPv4

Intel Xeon E3-1220v2

4 Cores, 4 Threads, 3.10 GHz Base, 3.50 GHz Turbo

32GB

2x2 TB SATA

10TB @ 1 Gbps

1 IPv4

8-Bay Chassis

Intel Xeon E3-1220v2

4 Cores, 4 Threads, 3.10 GHz Base, 3.50 GHz Turbo

32GB

2x2 TB SATA

10TB @ 1 Gbps

1 IPv4

Intel Xeon E3-1230v2

4 Cores, 8 Threads, 3.30 GHz Base, 3.70GHz Turbo

16GB

2x2 TB SATA

10TB @ 1 Gbps

1 IPv4

RAM Upgrade Available

Dallas & Washington DC

Intel Xeon E3-1230v5

4 Cores, 8 Threads, 3.40 GHz Base, 3.80GHz Turbo

32GB

1x1 TB SATA

10TB @ 1 Gbps

1 IPv4

Intel Xeon E3-1231v3

4 Cores, 8 Threads, 3.40 GHz Base, 3.80 GHz Turbo

16GB

3TB SATA

10TB @ 1 Gbps

1 IPv4

Dallas & Washington DC

Intel Xeon E3-1231v3

4 Cores, 8 Threads, 3.40 GHz Base, 3.80 GHz Turbo

32GB

2x2TB SATA

10TB @ 1 Gbps

1 IPv4

Intel Xeon E3-1241v3

4 Cores, 8 Threads, 3.50 GHz Base, 3.90 GHz Turbo

32GB

2x480GB SSD

10TB @ 1 Gbps

1 IPv4

Popular

Intel Xeon E3-1270v3

4 Cores, 8 Threads, 3.50 GHz Base, 3.90GHz Turbo

32GB

2x2TB SATA

10TB @ 1 Gbps

1 IPv4

Intel Xeon E3-1280v2

4 Cores, 8 Threads, 3.60 GHz Base, 4.00 GHz Turbo

16GB

2 TB SATA

10TB @ 1 Gbps

1 IPv4

Intel Xeon E3-1280v5

4 Cores, 8 Threads, 3.70 GHz Base, 4.00 GHz Turbo

64GB

2x800GB SSD

10TB @ 1 Gbps

1 IPv4

Intel Xeon 2xE5-2440

6 Cores, 12 Threads, 2.4 GHz Base, 2.90 GHz Turbo

32GB

2x2 TB SATA

10TB @ 1 Gbps

1 IPv4

Intel Xeon 2xE5-2630v2

6 Cores, 12 Threads, 2.60 GHz Base, 3.10 GHz Turbo

32GB

2x2TB SATA

10TB @ 1 Gbps

1 IPv4

Dual Intel Xeon E5-2630v2

6 Cores, 12 Threads, 2.60 GHz Base, 3.10 GHz Turbo

32GB

2x512 GB SSD

10TB @ 1 Gbps

1 IPv4

Dual Intel Xeon E5-2630v2

128GB

2x512GB SSD

10TB @ 1 Gbps

1 IPv4

Intel Xeon 2xE5-2630v2

32

2x2TB SATA Storage

10TB @ 1 Gbps

1 IPv4

Dual Intel Xeon E5-2630v3

8 Cores, 16 Threads, 2.4 GHz Base, 3.20 GHz Turbo

32GB

2x2TB SATA

10TB @ 1 Gbps

1 IPv4

New Config!

Intel Xeon 2xE5-2640v4

10 Cores, 20 Threads, 2.40 GHz, 3.40 GHz Turbo

64GB

2x960GB NVMe

10TB @ 1 Gbps

1 IPv4

Dual Intel Xeon E5-2650v2

8 Cores, 16 Threads, 2.60GHz Base, 3.20 GHz Turbo

32GB

2x2TB SATA

10TB @ 1 Gbps

1 IPv4

New Config!

Intel Xeon 2xE5-2640

6 Cores, 12 Threads, 2.50 GHz, 3.00 GHz Turbo

32GB

2x800GB SSD

10TB @ 1 Gbps

1 IPv4

RAM Upgrade Available

4-Bay Chassis

Intel Xeon 2xE5-2650v2

8 Cores, 16 Threads, 3.2 GHz Turbo

64GB

2x2 TB SATA

10TB @ 1 Gbps

1 IPv4

Dual Intel Xeon E5-2660

96GB

2x2TB SATA

10TB @ 1 Gbps

1 IPv4

Intel Xeon 2xE5-2660v2

10 Cores, 20 Threads, 2.20 GHz Base, 3.00 GHz Turbo

32GB

2x2TB SATA

10TB @ 1 Gbps

1 IPv4

2-Bay Chassis

Intel Xeon 2xE5-2680v1

8 Cores, 16 Threads, 2.70 GHz Base, 3.50 GHz Turbo

32GB

2x2TB SATA

10TB @ 1 Gbps

1 IPv4

2-Bay Chassis

Intel Xeon 2xE5-2680v1

8 Cores, 16 Threads, 2.70 GHz Base, 3.50 GHz Turbo

32GB

2x512GB SSD

10TB @ 1 Gbps

1 IPv4

Intel Xeon 2xE5-2680v2

64GB

2x1 TB SSD

10TB @ 1 Gbps

1 IPv4

New Config!

Dual Intel Xeon E5-2695v4

18 Cores, 36 Threads, 2.10 GHz Base, 3.30 GHz Turbo

64GB

2x800GB SSD

10TB @ 1 Gbps

1 IPv4

Customizable

Extended Provisioning

Intel Xeon E-2224

4 Cores, 4 Threads, 3.40 GHz Base, 4.60 GHz Turbo

8GB

1x1TB SATA

10TB @ 1 Gbps

1 IPv4

RAM Upgrade Available

Dallas & Washington DC

Intel Xeon E-2174G

4 Cores, 8 Threads, 3.80 GHz Base, 4.70 GHz Turbo

32GB

1x1TB SATA

10TB @ 1 Gbps

1 IPv4

Storage Configuration

Intel Xeon 2xL5420

16GB

120 GB SSD OS Drive
3x3TB SATA Storage Drives

10TB @ 1 Gbps

1 IPv4