Web hosting that is fast & affordable
Our cPanel hosting is optimized for WordPress, loaded with exceptional features, and designed to be the only hosting you need. No matter if you're starting your 1st website or your 1000th website, our plans give you everything you need.
Starter
Just getting started.
Basics
When you just need basics.
Essentials
Only the essentials.
Plus
The essentials plus more (get it?)
Extras included at no charge
Other hosts like to charge for these, that's if they even have them!
Daily Backups
We take daily backups of all accounts and retain up to 14 days and you can create up to 3 on-demand snapshots at any time!
Free Wildcard SSL
Get a free wildcard SSL certificate from Let's Encrypt to ensure all of your domains and subdomains are protected!
Free Domain Forever*
Wouldn't it be great to never have to worry about renewing your domain name? We offer domains free forever!
*Free Domain Forever: If you purchase our Essentials or Plus package for at least 1 year, we will include a domain name for free. If you renew your Essentials or Plus package for another year, we will renew your domain for free as well. Domains are free to transfer to any registrar after 60 days. Domains transferred away from NodeSpace are renewed at your expense.
Full Service Website Move
Our company will help you move your website for free, quickly and easily. Just let us know and we will take care of everything. You can rely on us to provide great service and we'll make sure you don't have to worry about anything.
Install 400+ Applications With a Click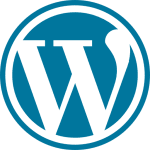 WordPress Hosting
WordPress is the most popular CMS and blog application. Easily install and get up and running with WordPress.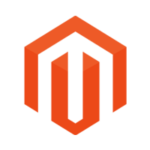 Magento Hosting
Magento is designed with E-commerce in mind, providing user-friendly tools intended for building online stores.
Drupal Hosting
Generally used for more ambitious websites, Drupal allows for a customizable and highly-scalable environment.
Joomla Hosting
Trusted by millions and a growing force in the CMS world, Joomla is known for being both highly customizable & user-friendly.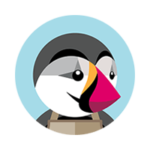 Prestashop Hosting
Designed as an e-commerce solution. PrestaShop lets you create wonderful product catalog that convert visitors into paying customers.

osTicket Hosting
Provide fast and efficient customer support with osTicket, one of the most popular help desk ticket systems.
Frequently Asked Questions
How long will it take to get my account?
Accounts are provisioned nearly instantly once your invoice is paid. 
Can you transfer my website from another host?
Yes! We can transfer websites from any host or server. If your current web host is using cPanel, we can transfer your entire account, otherwise we can perform a manual transfer from anywhere else. All transfers are free of charge!
Which shared hosting plan do I need?
We know it can be hard to choose a plan. If we all had crystal balls, we could make the right decision the first time. Thankfully, we make upgrading and downgrading your account easy. If you find out your plan doesn't have enough features or it has too many features, you can easily upgrade or downgrade from your service page. If you're still not sure, please contact our sales team who will be more than happy to assist you!
Why are there no "unlimited" plans?
We don't offer 'unlimited' space or data because it's not possible. We allow unlimited usage of features like email and databases, but not disk space or bandwidth. We have a helpful article explaining why unlimited disk space is not true in our knowledge base. We suggest you read it if your current or potential web host offers 'unlimited' disk space.
Can I host a non-WordPress website on a WordPress plan?
Yes! Absolutely! We designed our hosting for WordPress, but due to the demands WordPress has, this means that other software and websites will actually run even better on our platform. That's a bonus!
Where will my website be hosted?
Our primary cPanel hosting is based in Lenoir, North Carolina. Need another location? No problem! We also have hosting available in our other locations.
Will NodeSpace back up my website?
Yes! We will back up your website automatically once per day and retain the last 14 days of backups. You can easily restore a file, database, or your entire account if you need to.
Can I upgrade or downgrade my account?
You can upgrade or downgrade your account from the client portal at any time. It's just a click away.